Wofu

Clantreffen Survivor



Beiträge: 456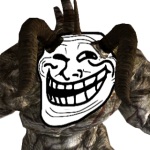 Dabei seit: 02. Jan 2013
Wohnort: Nürnberg
Letzter Login: 11. Aug 2015

| | |
| --- | --- |
| # 10.04.2014 - 20:33:34 | Leider keine Berechtigung zitieren |
---
Steam News
Zitat
Bohemia Interactive today released the free Arma 3 Zeus DLC for Arma 3™. Announced two months ago, Arma 3 Zeus lets people assume the role of Game Master and curate the multiplayer experience of other players.

As a Game Master, you can view the battlefield from bird's-eye perspective, and create, manipulate or expand a multiplayer scenario in real-time. An easy-to-use editor enables you to spawn units, set objectives, change the weather conditions, start music, and much more. The result is incredibly dynamic online combat - in which players have to rely on their ability to improvise and adapt.
Kurz gesagt n free DLC, wobei einer n Dungeon-Master spielt und die Umgebung anpasst, während der Rest versucht irgendwas zu erreichen.
Am Wochenende mal n paar Leute Bock, das auszuchecken?
---
Insanity is the logical conclusion of any sane mortal.